QuikCalc Amortization comes in four editions to meet your needs and is in use by thousands of professionals, individuals and government departments around the world. QuikCalc is a complete mortgage and loan management tool for those who need to track mortgages and loans as well as generate amortization schedules for planning purposes. (If you need to track more than 5 loans, check out the Premium Edition. If you are a business needing to track clients and their loans, check out the Professional Edition or the Office Edition).
Quickly and easily create simple and complex schedules

Track up to five loans simultaneously (Premium, Professional and Office Editions have no limits) including early, late, missed and extra payments, varying interest rates and much more

Solve for payment amount, loan amount, interest rate or loan period, then instantly create a schedule or loan

Create payment grids within seconds

Perform most basic financial time value of money calculations with the bonus calculators

Print Payment Coupons to help those who borrow money from you pay on time
Print Page| Send Page


QuikCalc Home Edition

Available for Immediate Download

Full

$49.95

Upgrade

$24.95

Or Subscribe

$4.95 monthly
Need More Features? Try...
QuikCalc Premium Edition $99.95
QuikCalc Professional Edition $199.95
QuikCalc Office Edition $299.95
Available Editions:
Office Edition $299.95
Professional Edition $199.95
Premium Edition $99.95
Home Edition $49.95
Available Add-ons:
Corporate Logo Plug-in $59.95
Other Products:

Debt Elimination & Consolidation Software
DebtCalc Three Editions starting at $39.95
Income Needs Analyzer and Net Worth Calculator
Retire! Four Editions starting at $39.95
Vehicle Loan vs. Lease Software
VehiCalc Two Editions Starting at $39.95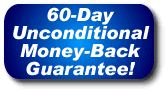 QuikCalc is quick and easy to learn and is already in use by thousands of individuals and professionals across the United States and the world. We've been in business for over 25 years and offer a 60 day money back guarantee on all of our software so there is no risk to you!